Fresh Ingredients. Dope Flavors.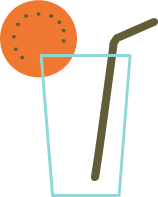 Dope Lemonades
South Bend, Indiana
‪(574) 208-3697‬
​
To Northern Indiana and BEYOND!
We don't limit ourselves to just Northern Indiana. If you've got an event and want us there contact us with the details.

Find us at these upcoming events...
Can't get enough Dope Lemonades? Find out where we'll be next!
We're on Eastern Standard Time.
Details
What?
Saturday, Aug 20th 2023 at 7pm
I'm a paragraph. Click here to add your own text and edit me. I'm a great place for you to tell a story and let your users know a little more about you.
500 Terry Francois Street
San Francisco, CA 94158